Headquarters address
Room 1410, building B, No. 15, Changyi Road, Baoshan District, Shanghai
Free hotline
021-50856399
Shanghai Ben Ben Pest Control Service Co., Ltd., hereinafter referred to as "Ben Ben pest control company". Ben Ben pest control company, entered China in 2012, is one of the first enterprises with A level of national pest control qualification in shanghai. Now it has become the leading enterprise in the pest control industry in China. Ben Best pest control Company has a team with more than 100 experienced full-time service technicians, which is the only professional technical team in China. They have provided professional pest control service for food processing, food retail, catering, hotel, pharmaceutical, property facility management, municipal and public health fields, transportation and other industries.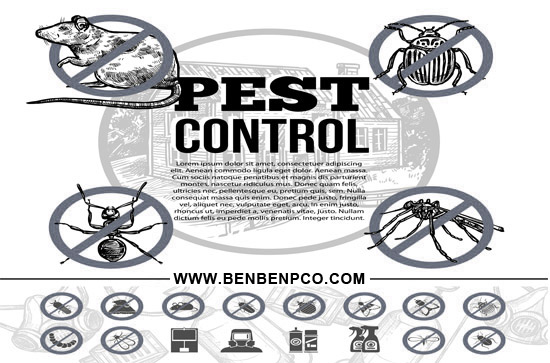 Mosquitoes, flies, lice, rats, cockroaches, termites, marsupials, crickets, millipedes, spiders, etc
We carry out pest control work for various industries and places
Use appropriate pest control solutions, non-chemical treatment methods and necessary chemical methods to effectively control and manage pest problems.
Around 7:00 p.m., there were mice in the shop. I hid behind the cabinet and couldn't catch them. So I searched the Internet immediately and found this company, which specializes in exterminating pests such as rats and cockroaches.
The workers came within one hour after I called customer service. They wear uniforms and carried badges, which looked very professional. After getting the details and they started to work. In the process, they also gave us some common sense about how to prevent this pest. Their service attitude is very good. Before leaving they provided a detailed report card, we are very satisfied.
There are a lot of cockroaches popping up in the store today. It would be really bad if customers saw them. I searched online for relevant services immediately, and selected ben ben pest control company through comparison and made an online appointment, the booking process is very simple.
To my surprise, their staff was very quick and arrived at the scene very quickly. First, they checked the areas where the cockroaches were more common, and then they searched the rest of the kitchen very carefully, I didn't use any medication in the whole progress, which would not affect food safety, it made me very relieved. Before leaving, the workers told me to pay attention to hygiene, the kitchen can't place kitchen waste for long time. The pest control effect is very good! Good Job!
Our office is on the 29th floor. Unexpectedly, there are a large number of termites, which makes us headache. We made an appointment with Ben Ben pest control company. Their workers come to our office before the day appointed to check the site and make plans. Then they work with decoration worker to implement the elimination of termites. Effect is very good. Moreover, our office is large, so cost performance is very high.
There was a mouse in the house a while ago. Because no one dared to catch it, he immediately ran to control the insect. The next day, master yuan came to help clean up the mouse. Master worker As soon as he arrived, he found the source of the mouse. Since it came in through the building's pipe, master yuan helped to block the hole in the house until the second door had been caught A big mouse. The best service is baonian. I don't feel at ease to contact Shifu at any time. Shifu yuan can arrange time for home inspection several times that day. It's very Be responsible! Thank you for running!